Lending Matrix
WHAT YOU SEE, IS WHAT YOU GET!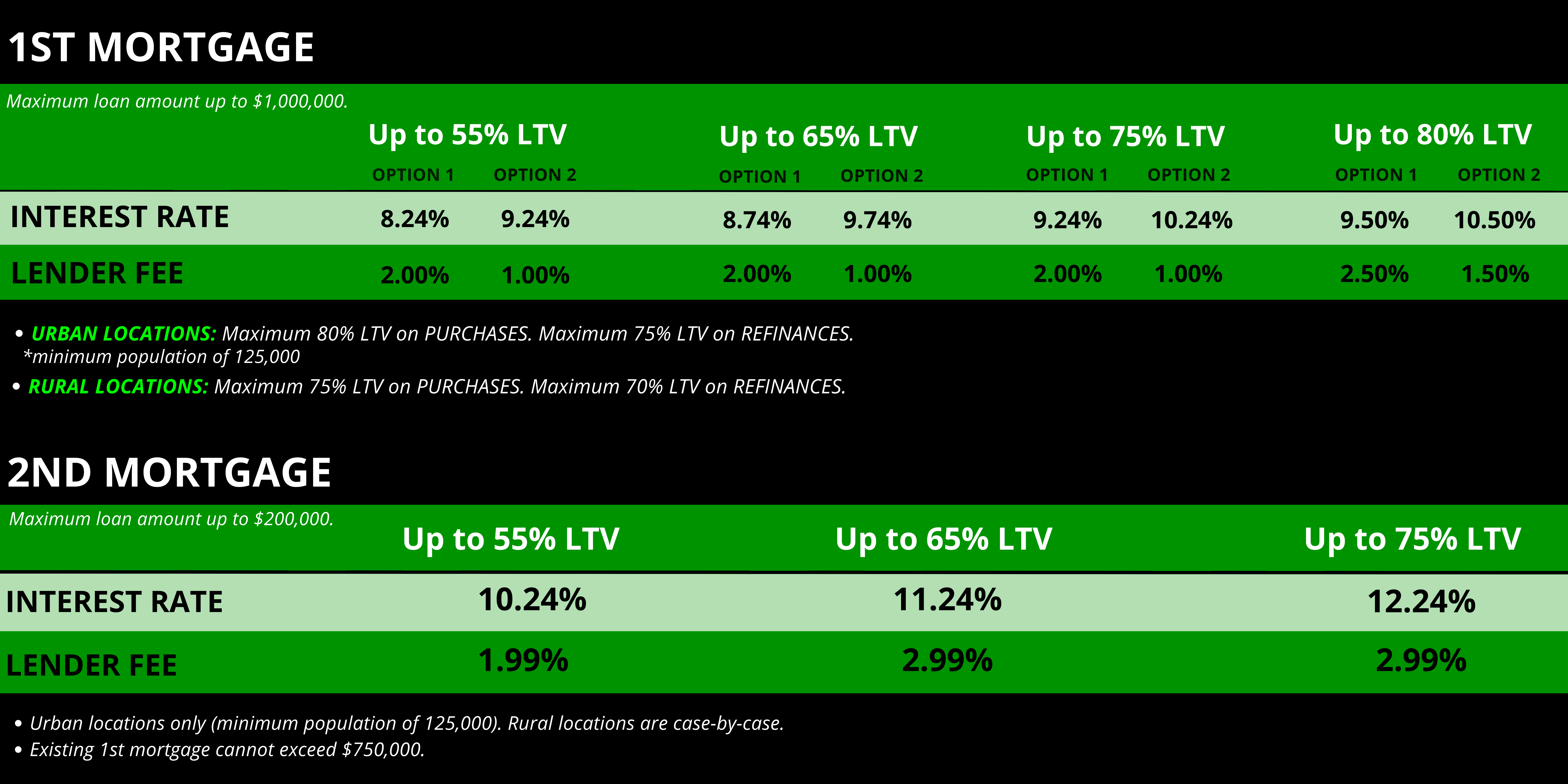 Our Lending Matrix
With our lending matrix, what you see is what you get. Our BDMs are knowledgeable and will walk you through our niche product provided across Ontario. They will answer any questions you have so you can confidently explain to your borrower how our process works. Need creative, tailor-made approval terms for your borrower? We can mix and match our rates and fees, offer terms from 6 months up to 1 year or match the 1st mortgage maturity date. The options are endless! Look no further than New Haven for your equity-based lending needs.
In Ontario, many lending companies will say that they are "true equity lenders." However, they will still ask for beacon scores or income documents to determine a borrower's interest rate on a mortgage (whether it be first or second). That is not true equity lending. With us, we never judge your borrower based on those criteria.
Rely on our transparent lending matrix. We don't deal with "froms" or "approximates" and are upfront with our mortgage rates from the very start.
Click here for additional information on our tailor-made mortgage features and terms.
More Information
A 1% premium will be applied (without exception) for the following:

Mortgage arrears
Well & Septic
Land and small commercial or industrial properties

Pricing is based on single-family residential properties in urban centres

For any other property types, call for details (ie. rental multiplexes, hobby farm, leased land, pre-construction, former grow-op, etc.)
Minimum Loan: $25,000
Maximum Loan: Our maximum is $1,000,000 for first mortgages, and $200,000 for second mortgages.
Priority: 1st mortgages
Term: 6 months – 1 year
Minimum Fee: $1,000.00
Application Fee: $595.00 + disb
*Pricing and program are subject to change at any time without prior written notice*