Rely on our transparent mortgage rates and fees in Ontario. Our lending matrix offers a clear, upfront view of our competitive rates from the very beginning, ensuring you have all the information you need to make informed decisions.
We understand that every borrower's financial situation is unique, which is why we offer a wide range of property types and customized mortgage solutions tailored to your client's needs.
With our expertise and commitment to transparency, you can trust us to help you find the best mortgage rates and financing options in Ontario.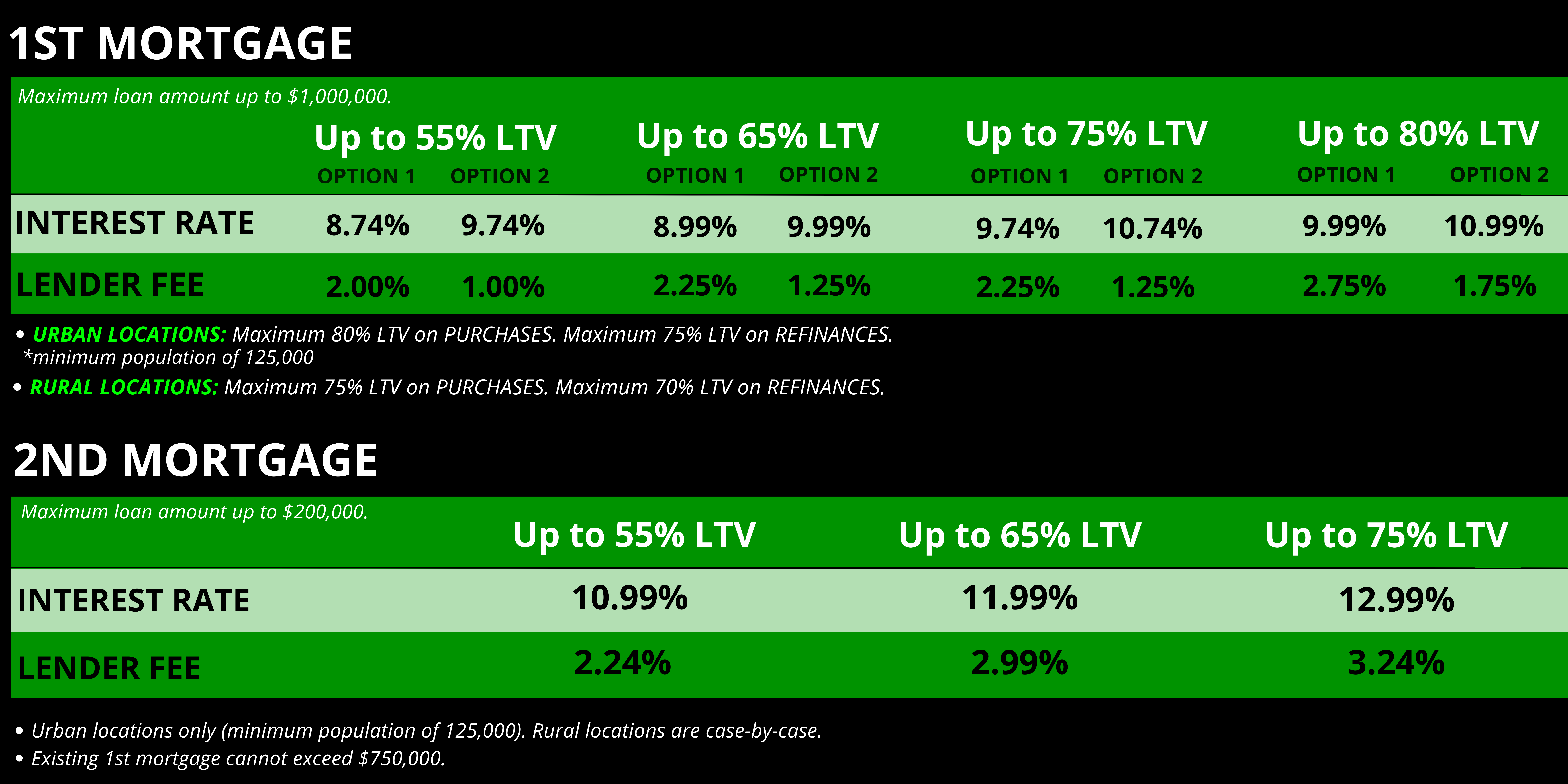 Please note the following:
A 1% premium will be applied (without exception) for the following:
• Mortgage arrears/POS
• Properties on well & septic
• Land, small commercial, industrial properties
Terms: 6 months – 1 year
Minimum Loan Amount: $25,000
Maximum Loan Amount: $1,000,000 for 1st mortgages, $200,000 for 2nd mortgages.
Priority: 1st mortgages
Minimum Fee: $1,000.00
Application Fee: $695.00 + disb.
*Pricing and program are subject to change at any time without prior written notice*