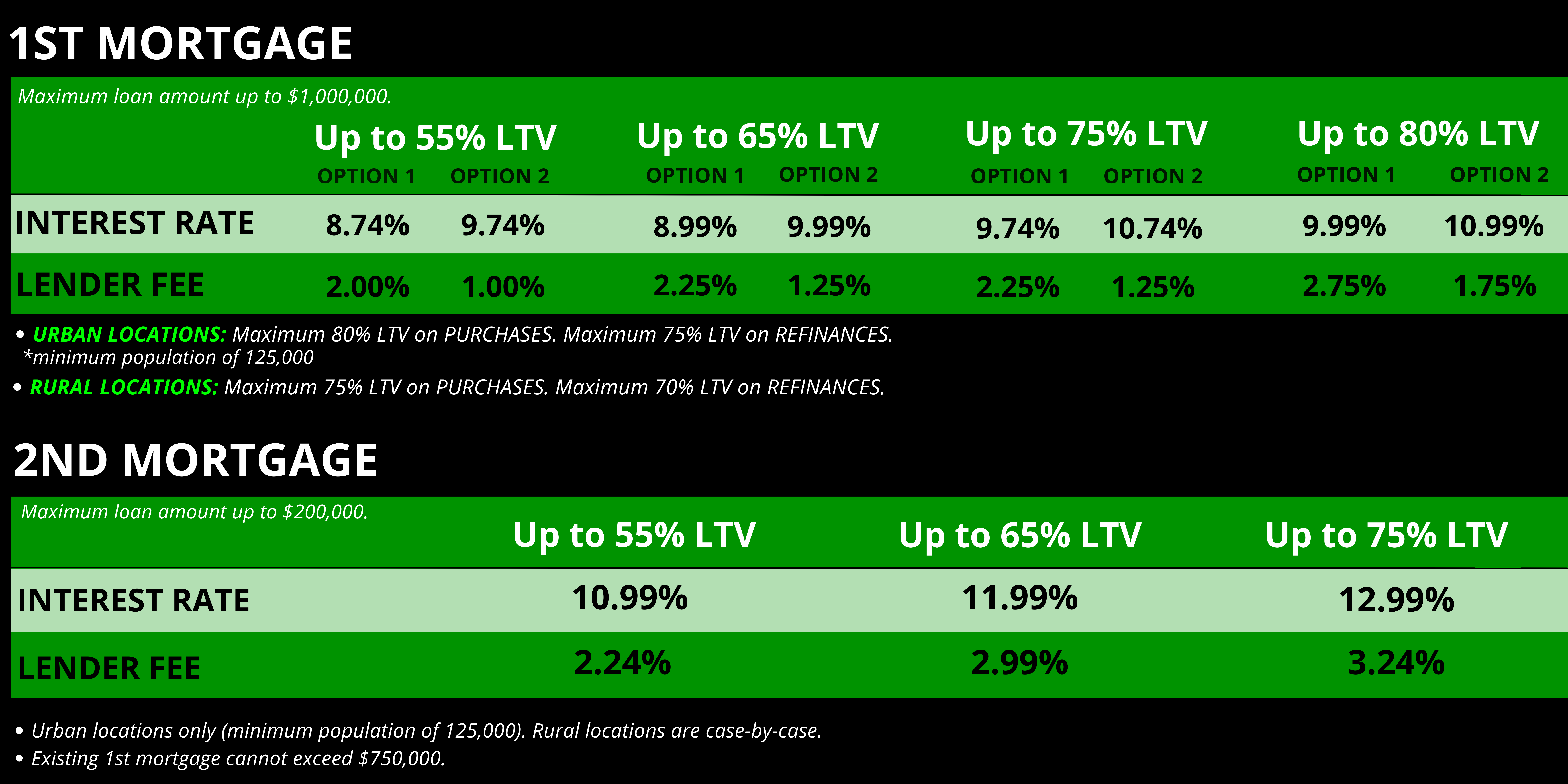 Rely on our transparent lending matrix. We don't deal with "froms" or "approximates". We are upfront with our rates and fees from the very start.
We provide custom mortgage solutions for your borrower to best remedy their situation.
Please note the following:
A 1% premium will be applied (without exception) for the following:

Mortgage arrears/POS
Properties on well & septic
Land, small commercial, industrial properties

Pricing is based on single-family residential properties in urban centres
For any other property types, call for details (ie. rental multiplexes, hobby farm, leased land, pre-construction, former grow-op, etc.)
Minimum Loan: $25,000
Maximum Loan: $1,000,000 for 1st mortgages, $200,000 for 2nd mortgages.
Priority: 1st mortgages
Term: 6 months – 1 year
Minimum Fee: $1,000.00
Application Fee: $695.00 + disb
*Pricing and program are subject to change at any time without prior written notice*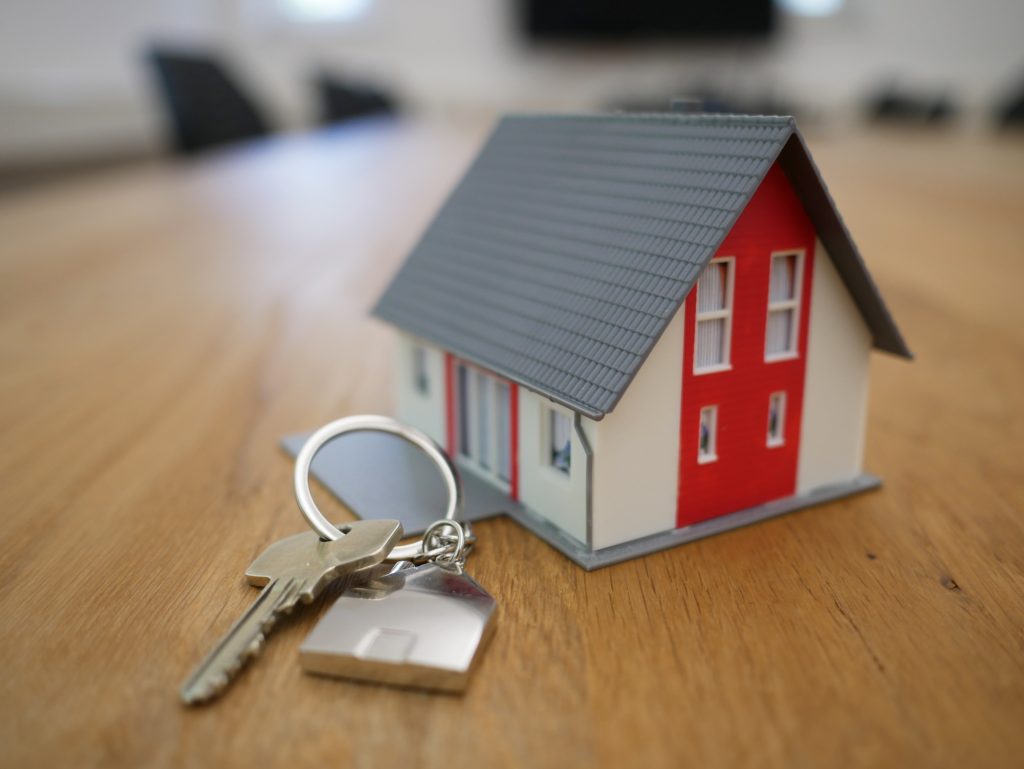 We offer a wide selection of lending options that include:
Purchase/Refinance
Equity-Take-Out
Bridge Financing
Collateral or Blanket Mortgages
Debt Consolidation
Home Renovations
Mortgage/Condo/Property Tax Arrears (paid from proceeds)
Power of Sale
CRA Arrears
Title Transfers
"Rent-to-Own" Purchase Financing
Payout Consumer Proposal
Payout Bankruptcy
Spousal Buy-Out
Discharge Liens or Judgments et al.
Do you have a client looking to purchase a property but may be short on a sufficient down-payment?
In terms of down payment, we accept the following:
The down payment may be equity from another property. Please note that secondary financing may be permitted up to 100% Loan to Value (LTV) behind our maximum approval
Gift of Equity (Non-Arms Length Accepted)
Borrowed Funds
Builder's Credit
Accumulated Rent Credit
Sweat Equity
Bridge Financing
Vendor Take-Back or Secondary Financing
*Please note: New Haven does not require the client to show a 90-day history in their bank account*
Additionally, the down-payment for this type of loan can be borrowed. If there is insufficient equity in the subject property we will accept satisfactory additional security otherwise known as a collateral mortgage.
Tailor-Made Approval Offerings
When structuring your borrower's mortgage, it is important to know your lender and what they offer. At New Haven Mortgage Corporation , we offer flexible approval terms you can rely on to help remedy your borrower's situation such as:
Coinciding Maturity Dates
6 months and 1 year
Fully Open Mortgages
Monthly Payments – interest only or up to 40 years amortization
Prepay Mortgages/Set a Monthly Payment (prepay the difference)
Flexibility – Mix and Match the rates and fees (speak with your underwriter)
Corporate Holdings – with a personal guarantor
Lend behind a private mortgage – rate under 5.99% with an inter-creditor agreement
At New Haven, we don't judge your borrower!
✓  No Formal Credit Requirements!
✓  No Formal Income Requirements!
✓  No Max GDS/TDS!
We also lend to a wide variety of borrowers!
Credit – N/A
Employment – N/A 
GDS/TDS – N/A
Undischarged bankruptcy (we will require written permission from the trustee)
One day discharged
Open consumer proposals
Riddled with bad unsecured debt or collections
Income taxes have not been filed up to date
Has CRA arrears (HST/Personal)
Mortgage or property tax arrears
No max on number of properties they own