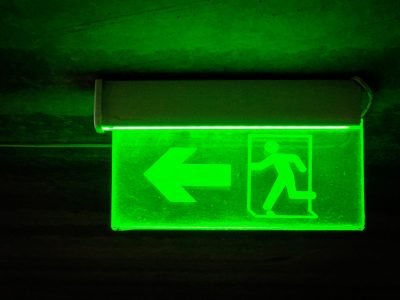 Exit Strategy: What is it and Why is it Important?
An exit strategy is an essential thing to consider before the mortgage lending process begins. As a mortgage broker, you should always think to be one step ahead and plan an exit strategy for your borrower. 
This article will better have us understand the meaning and how you and your borrower can work on one together.
What is an exit strategy?
Firstly, an exit strategy is described as a plan of action where your borrower will be able to move from their current (private) lender to a more favourable lender (Trust or Bank). As a result, they will have lower rates and longer terms. This is beneficial in so many ways. For example, your client will be saving thousands of dollars in the long term, the current lender gets to churn their money, and you, the broker, receives an additional fee for your hard work. Let's not forget the reviews and possible referral work from your current clients. A WIN-WIN-WIN for all and a job well done!
Next, you may be asking yourself, "how do I create an exit strategy?" This is where the importance of the broker-borrower and lender relationships comes into play. All parties must understand their roles and be on the same page, to ultimately get the borrower to the B space in the shortest period, in the least expensive way. Will this be a 1-year plan? Or a 2-year plan? Or one that requires more time? Many plans typically involve:
Working with the borrower to improve their credit and assist in the refinance as illustrated above. 

Providing your client with ample time before the maturity of their current mortgage to assess their situation and consult accordingly.

Ensuring your borrower understands reporting income or the importance of educating the borrower about employment and what the A and B lenders require to qualify.
Why is an exit strategy important?
Creating a realistic timeline will be sure to relax your borrower. Remember, what may look like the best solution now, may not be the case over a more extended period. Another important reason to plan out an exit strategy for choosing your Private MIC Lender is their flexibility and knowing their provisions. 
Exit fees can be very costly! Be sure to know your lender. Does your current lender offer customizable mortgage solutions, or are their terms and provisions pro-lender?
Unfortunately, sometimes an exit strategy does not go as planned. New Haven Mortgage Corporation understands and continues to assist all parties in working with the borrower. Our fixed renewal fees allow all parties knowing what will happen at maturity if we are not paid out. Finally, we will either extend the term without penalty for a short period or renew for up to another year on the same terms and conditions and even be fully open at times to accommodate the situation. 
Lauren Chappell, Manager of Business Development at New Haven, advises brokers "to be brutally honest from the get-go. Know your borrower comes to mind. Gather your variables and illustrate to your client the short- and long-term goals, how realistic they may be, and why."
For more of our articles, check out "Ten Questions a Mortgage Broker Should Ask a Mortgage Lender."